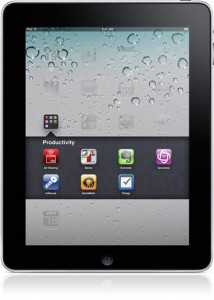 The iOS 4.2 software is a free new feature to the iPhone, iPad and iPod touch units. It is simple to install, just connect the unit to a PC then download the software update. Free, easy and allows the user to do a lot more with this advanced mobile OS.
The following are the features of the iOS 4.2:
Multitasking – helps you be more productive in your work, enjoying playing or do both at the same time.
Folders on iPad – provides additional room for more applications. Just drag and drop the item from your home screens to get your applications more organized.
AirPrint – for simple printing of emails. pictures, web pages and filed documents from your devices. Just a few clicks and you will be seeing the images on the screen and then printing them. No other software is needed and no drivers to connect.
AirPlay – lets you watch movies and photo slides on your TV or listen to music on your speakers through the video streaming feature of your mobile devices.
Device Locator – helps you find your missing unit and protect the data stored. This particular feature is easy to activate once the iOS 4.2 software is installed.
Game Center – helps you enjoy games with your friends and opponents as it is easy to compare points and track level achievements.
Better Mail Organizer – provides a unified inbox feature, manages thread messages and opens attachment easily.
Keyboard and Dictionary Enhancements – supports more than 50 dialects and has over 30 new international keyboards and dictionaries for iPad.
Messaging with Text Tones for iPhone – helps you know who is sending you SMS even without looking at the screen. Just pick and assign custom tones for the names on your contact list.
The iOS 4.2 software is compatible with iPhone 3G, iPhone 3GS, iPhone 4, iPod touch 2ndrdth generation, iPod touch 4 generation, iPod touch 3 generation and the iPad.