The Nokia 5230 is commercially marketed by T-Mobile as  Nokia 5230 Nuron. It is a low-priced smartphone with a candy-bar shape just like that of a 5800. The differences are that the Nuron does not contain secondary camera and is it no an "XpressMusic" phone.  It is a good navigational device as it features the Ovi Maps that enables a voice guided tracking for than 180 countries.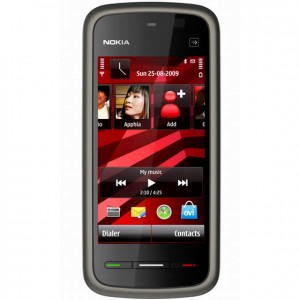 The version 40.0.003 software update is currently available for the Nokia 5230. The update isexpected to enhance the phone ultimate performance are being able to bring in new features. This update is available through the software updater, the Nokia PC Suite or it can be directly downloaded from yopu handset by simply using Sw Update apps.
The following are the additional features from the update:
More lines will be displayed if you use QWERTY keyboards in a landsacpe mode.
Google and Bing search bars are included in the default browser.
Capacity to modify the font size in text, email and other messaging modes.
Addition of Places in the search key.
Under the notification light, there will be a "No Limit" choice.
Additional 15 MB of memory.
It is highly recommended for Nokia 5230 users to intall this update. But before doing so, make a back-up copy of your stored data, just to be safe.