Sprint Announced the Release of Two 4G Devices by Novatel Wireless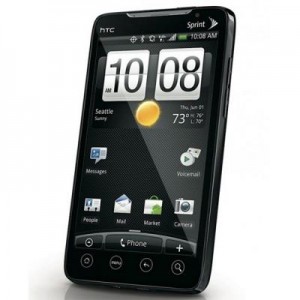 Two new 4G mobile phones by Novatel Wireless were released by Sprint Nextel Corporation. The HTC EVO Shift 4G was released in January 9, 2011 and the MiFi 3G/4G Hotspot will debut on the market on February 27, 2011.
The HTC EVO Shift 4G is the 16th 4G capable phone model from Sprint, it is a modified version of the original HTC EVO. The design is compact and appealing with a remarkable line of features and a great sliding QWERTY keyboard.
Other features are:
Runs on Android 2.2 processor with easy access to the Android Market and more than one hundred thousand of applications
5megapixel camera
720p HD camcorder
3.6 inch touchscreen display with a pinch-to-zoom capability
HD video recording
Wi-Fi connectivity access
High performance messaging – text messaging, IM and email
Social Networking services that connects to Facebook, Twitter, Flickr and more
Google services integration with YouTube, Google Talk, Google Voice, Google Maps and many more
Visual Voice Mail capability
Bluetooth connection
GPS Navigation Integration
MicroSD that supports up to 32GB memory card.
The MiFi 3G/4G Hotspot is similar with the MiFI devices already out in the market this new version has a WiMAX radio for quick connection speeds. The second 3G/4G for Sprint after the release of the OverDrive in the early parts of 2010. The MiFi design allows for a one-touch connectivity of up to five WiFi capable devices which includes; eReaders, tablets, laptops and gaming consoles. With no cables or software installation needed experience a real wireless convenience with this magnificent handset that has a battery power of up to four hours of usage time and sixty hours of standby time. Be totally free from worry and discomfort even at home, on the road or in the office with this technology packed device that fits in your hand like a credit card.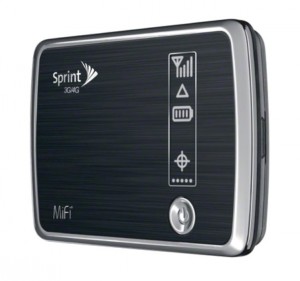 Other features include:
Support for Windows, Linux and Macintosh Operating Systems
WiFi connection with no software required
600 kbps to 1.4 Mbps of average download speeds
3G/4G Datalink
1500mAH battery
External display for battery, signal strength and device connection monitoring