There are four new additions to the ever-expanding Galaxy series of Android smartphones from Samsung, these are; the Samsung Galaxy Ace S5830, Samsung Galaxy Mini S5570, Samsung Galaxy Fit S5670 and Samsung Galaxy Gio S5660.
Samsung Galaxy Ace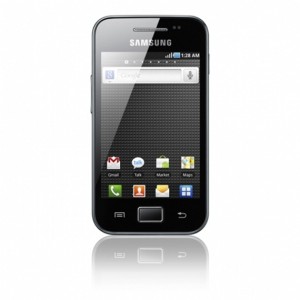 The Galaxy Ace is considered as the most advanced phone among the four with black case and moderately modest specification in comparison with some of the Android phones in the market. It come with a 3.5 inch pixel display, a processor of 800MHz with 158MB of RAM and works on Android 2.2 platform. It also features a 5megapixels camera with the basic video capture capabilities, Wi-Fi support, 3.5G and GPS with microSd slot and a 2GB memory card.
The screen resolution may not be as great as the expensive smartphones but the display is large enough and the general specifications are useful enough to satisfy the customers. This phone is expected to on the display racks from February onwards.
Samsung Galaxy Mini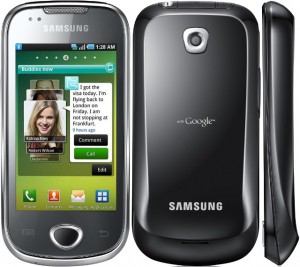 With rush for the mini phones in the past year, Samsung is following in the trend with the Galaxy Mini. Although there is nothing significantly mini about this particular smartphone because it is just a simple android phone with a design that is somewhat copied from the highly popular Samsung Corby.
It has a display of 3.14 inch pixel panel and features a 3megapixels camera at the back. It also features a 600 MHz processor with 160MB of RAM, Wi-Fi and 3.5G support, works on Android 2.2 platform, a microSd slot with a 2 GB card and a 3.5mm audio socket. It is expected to hit the market in February.
Samsung Galaxy Fit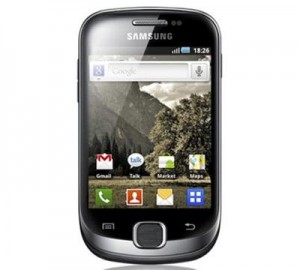 The Galaxy Fit is an elegantly designed handset that has a 3.3 inch display with a 5megapixels camera. It features an 800 MHz CPU, Wi-Fi and #.5G support, GPS plus 600 MHz processor, 160Mb of RAM, I microSD slot with 2Gb included and runs on Android 2.2. February is also the target month for its release.
Samsung Galaxy Gio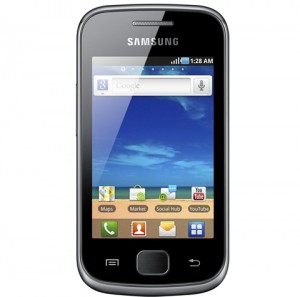 The Galaxy Gio is another smartphone variation with the basically same theme. This one comes with a 3.2 inch pixel display with a 3megapixels camera at the back, 800 MHz processor with 158MB of RAM, a microSD slot, 2GB card, Wi-Fi and 3,5G support and it also runs on Android 2.2.
This handset may look dull following the usual slabby pattern for smartphone, but the specifications are good enough and useful enough to satisfy the customers. It is expected to be on the market sometime in this quarter.