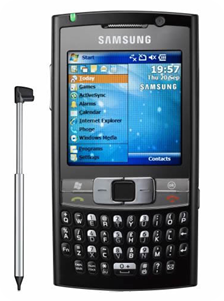 Price Range :Rs.21, 700/-
Samsung SGH-i780 is a lovely Touch Screen model with an Inbuilt GPS Receiver the HSDPA and Wi-Fi connectivity along with MS Push Email are grand applications of the phone. Samsung SGH-i780 allows you to access MS Office, Excel, PowerPoint and Word files with Viewer and Editor which is thus called a Pocket PC with no doubt. Even HTML Email can be Read easily.
The GPS Receiver and Navigation helps you in finding the nearest ATM or Petrol Bunk with just a single click. It operates on Tri band/ UMTS 2.1 GHz with GPRS, EDGE, and 3G Network with Java and GSM. The music player has a Multi Format with (MP3/AAC/WMA) which bestows wonderful sound clarity upon you for your ears that you will be indulged in.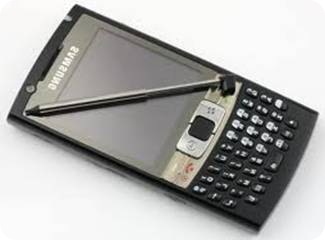 It's a Microsoft Windows Mobile 6.0, which can be otherwise said to be a POCKET PC. The Optical Mouse assists you very well while browsing instantly. It costs around Rs.21, 700/-