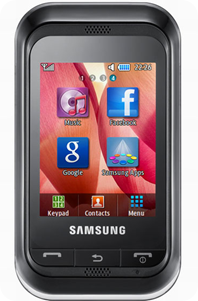 Price Range: Rs.8000/-
The Samsung C3300 gives numerous connectivity options which can be listed as Sync ML(DS),Sync ML(DM),AGPS,PC Local Sync Application to connect to the PC, Wi-Fi, Bluetooth, USB Connector WAP, Internet HTML Browser, TV-Output, NFC, IrDA, RFID,UWB and Zigbee.
It features with T9 Input device and weighs 90g with dimensions of 96.3*53.9*12.9.The display is built with TFT technology with 2.4'' and 240*320 External Resolution. Samsung C3300 comes with a 30 MB Micro SD card which allows 1000 phone book entries and 500 +SIM SMS Memory. It is extensible up to 8 GB. T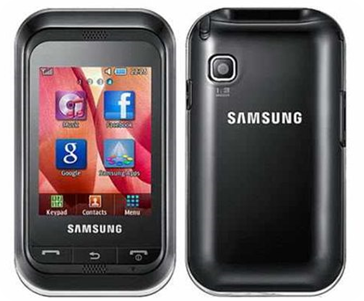 he Samsung C3300 is provided with a 1.3 MP camera which allows resolutions up to 1280*1024 pixels. The multi media options embedded are FM Radio along with a music player and music library with MP3 Ring tones with Digital Rights Management. SMS, MMS and Email are the available messaging features. With all this the Samsung C3300 is priced at Rs.8000/-.