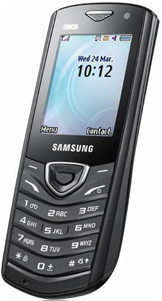 Price Range : Rs.5500/-
The Samsung C5010 is a 3G Phone that has a TFT LCD Display with 128*160 resolutions and the mobile weighs 81.43 gm with dimensions of 115*46*12.8. It is embedded with SGP operating system with a NF 3.5 Browser at 3*4 key Input Device. Mobile tracker is the special feature of the Samsung C5010.
The connectivity area of the Samsung C5010 is Bluetooth, WAP 2.0, and Sync ML (DS). The memory card included is 42 MB, which is extensible up to 8GB. The camera comes with 1.3 MP with digital Zoom. The music player is designed with MP3 Ring tones with music library with has Digital Rights Management included. The video options available are video player, video recording, video messaging, video streaming, and Video telephony.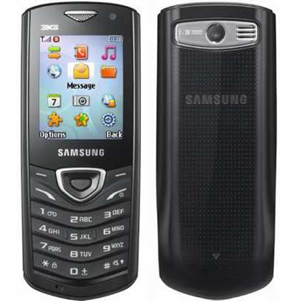 The Samsung C5010 has embedded Java Games and wallpaper along with the FM Radio. The messaging facilitates SMS/MMS along with Email. The Samsung C5010 3G costs Rs.5500/-.