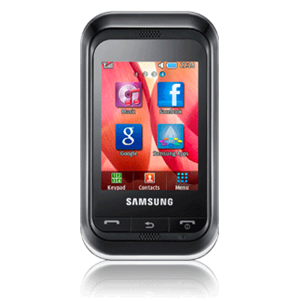 Price Range : 4200/-
Samsung C3303K comes with Touch Screen Interface with TFT display and 320*240 pixels resolution. Samsung C3303K comes with a 30MB Micro SD card and has an extensible memory of 8 GB The camera type is VGA which allows you to capture fine quality photography.
You get crisp clear pictures like never before. The multi media options embedded are FM Radio along with Audio and Video music players and Video Recording with Speakers and Ring tones. SMS, MMS and Email are the available messaging features. The mobile TV facility allows you to receive TV channels on your Samsung C3303K smart phone trough the additional integrated receiver which varies according to each respective provider with UMTS streaming.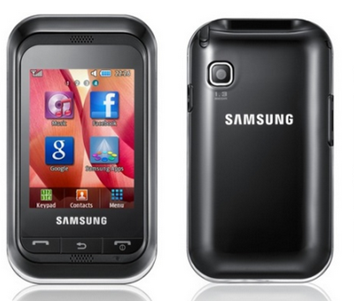 The connectivity features of Samsung C3303K are Wi-Fi, Bluetooth, USB Connector WAP, GPRS, and PC Link Feature. Talking about the battery, it comes with 1000 mAh capacity with a talk time up to 12hrs and stand by time up to 666hrs and costs 4200/- Rupees.