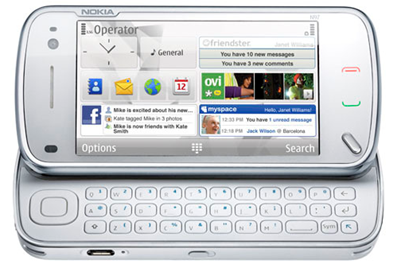 Price Range :Rs. 17954/-,
The Nokia N97 Mini is the most awaited phone of the generation, this carries many valuable features with it. The 5 Mp excellent high definition camera phone allows video streaming, video calling, video recording, video playing with MPEG4 and H64 Players.
The embedded Internet features will make you fall for the phone as it has the connectivity features like 3G, Wi-Fi, WLAN, EDGE, and HSDPA. The battery encompasses 7 hrs of GSM talk time and 320 standby time. The Nokia N97 displays a QVGA Touch Screen with 640*360 pixels resolution, which is amazing with 16.7 million colors.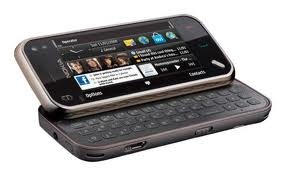 The music library plays wonderful music for your ears with FM radio too. The Bluetooth connectivity enables you to share images, videos, and songs with just a click command. The MP3 and polyphonic ring tones delight the sounds even better. The stylish phone which costs around Rs. 17954/-, looks so professional and smart.