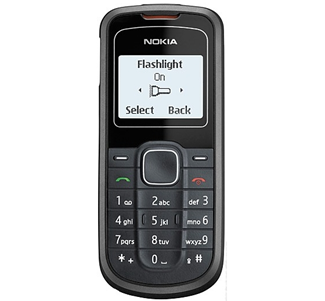 Price Range : Rs 1046/-
This cheap looking handset is available in all major and leading markets of the world. The handset is made up of cheap plastic body, but sports a great keypad design. The keypad is designed for optimal text users and as many as 200 messages can be saved at a time within its 500kb internal memory.
This cheapo has a torchlight feature, which can help you in dark. The handset sports a 1.3-inch monochrome display technology with display size 96 x 68 pixels. As many as 200 phone books entries can be saved within the handset.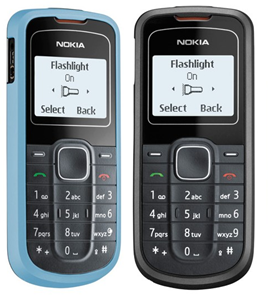 The GSM handset has a dual band support with 900 and 1800 band on-board. Other connectivity features are none, but SMS. The handset is available in black, blue and grey colors only. Moreover, the best feature of the handset is the maximum battery time due to no built-in multimedia features. The handset has a maximum talk time of around 8 hours.