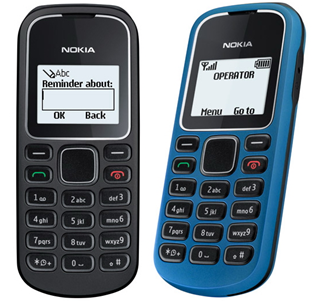 Price Range : Rs 2000
While viewing the Nokia 1280, it reminds us of the Nokia 1100 and 1200 series handsets, with a monochrome display, torchlight and light weight cell phones. Nokia 1280 is a cheap candy bar handset with 1.36 inch display screen and a display size of 96 x 68 pixels.
The body is made of cheap blue plastic material and is also available in grey, black and orchid colors. With a phonebook saving of 500 entries, the Nokia 1280 leaves behind many cheap looking and contemptible quality cell phones. MP3 ringtones is a plus inside the phone; however no expandable card can be installed inside the phone.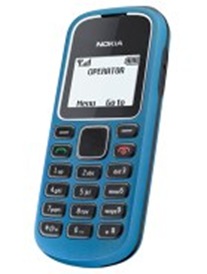 The phone is based on 2G networks of GSM band 900 and 1800 only. Messaging features include SMS only and there is no support for EMS and MMS. However, built-in FM radio is a plus on this phone within a neat price tag of around Rs 2000 only.