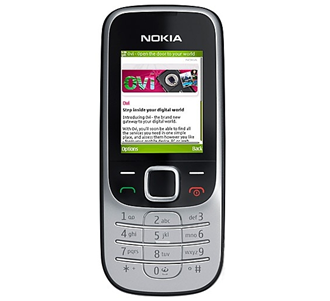 Price Range : Rs 2165 /-
Nokia 2323 is a black metallic handset with a great structured body. Some of the most quality features in this phone includes MP3 ringtones, Bluetooth 2.0 and USB 2.0 and even Java. However, the handset has no camera, nor an external memory card slot.
With a built-in memory of 4MB and no space for external memory, the candy styled phone can just save 1 mp3 song, 300 SMS and around 500 phonebook entries. The handset also supports MMS and EMAIL features. Bluetooth 2.0 is useless due to no external memory support. However, it can be used for simple photo and ringtone sharing purposes.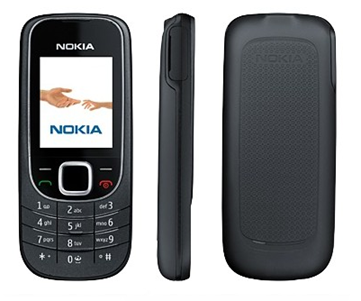 Moreover, the standard battery talk time is around 4 hours and 50 minutes, and its standby time is 528 hours at max. The built-in music players' interface is great and has an ability to play AAC songs too. This handset is available in black color only.