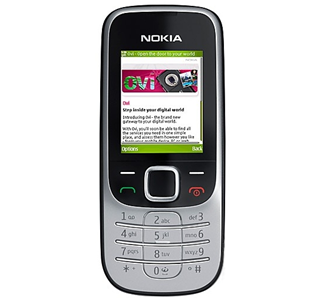 Price Range :Rs.3100/-
Nokia 2330 is like a Xerox copy of the old Nokia 2630. The Nokia 2330 classic is available in most parts of the world and has a global roaming support due to its Quad band support. The cell itself is a candy bar phone, with nice keypad spacing and great dimensions.
The cell phone supports many languages, with some regional and non-regional country based languages like Hindi, Tamil, and Urdu. However, this cheap cell phone is equipped with a screen size of 1.8inch and sports a TFT internal technology.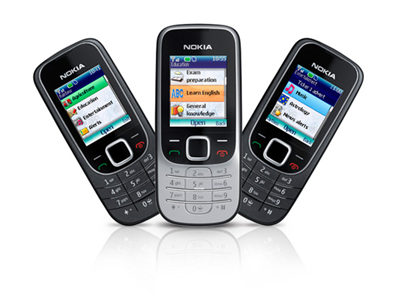 Made for lower middle class people, the cell phone is just around 80 grams in weight and feels like air when kept in pocket. Moreover, this cheapo includes a 900/1800 GSM band, with features like GPRS class 32, WAP 2.0 and Bluetooth 2.0. However, the handset has no USB connectivity support. Nokia 2330 classic supports a series 40 version 4 OS, as its default operating system.