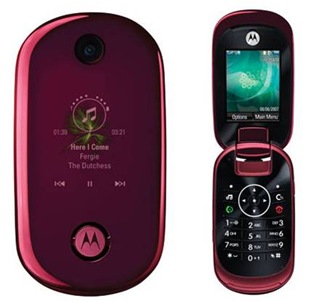 Price Range :Rs 9149.00
Motorola U9 is the like of phone that will make you stand out. This is the model of phone perfect for those people who look for a distinct device and those who are bored with slim phones.
The whole new look of the MOTO U9 brings harmony like a natural pebble with a soft rounded corners and has no sharp corners. Each of the element is created to match without even distracting the overall appearance of the device.
The front of the phone is the Motorola logo with speaker and camera lens which is both circular matching the designs. Between it is the 128 by 160 pixel OLED display and line of music controls.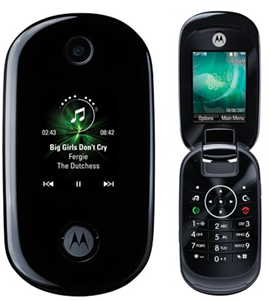 Unfortunately, the display isn't bright enough and is absolutely unusable in sunny days. Additionally, some may not like the fact that it has a pink tint, but it won't be a problem for those who actually bought the pink phone.