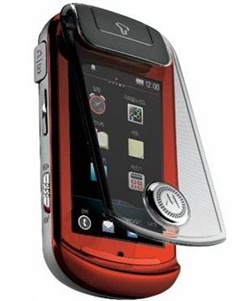 If you are to look for a new and the lasts technology in terms of mobile phones, then try Motorola Moto Prizm. This phone model was first launched in Korea and is now available all over the globe.
Moto Prizm is a 2GB full touch screen phone and is a latest crave of everyone these days. Motorola Moto Prizm was originally launched in Asia with a sport good looking version and style. Motorola was blessed with the Prizm that has 840 by 480 pixel touch screen display as addition to some of its great features that includes: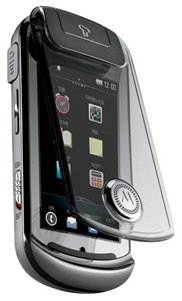 · 2.8-inch WVGA screen
· Bluetooth connectivity
· 3 megapixel camera
· A satellite mobile TV receiver
· DBM support
· 3.5mm headphone jack
· Memory card slot
· USB 2.0 connectivity
· E-wallet functionality
· 2.8 inch 260 k color
· TFT screen with a 240 by 400 resolutions
· 3 megapixel camera
This handset also provides daily lifestyle and diet suggestions.