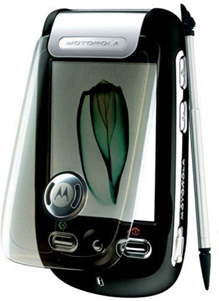 Price Range : Rs. 17000-18000/-
Motorola A1200 is also identified as Motorola MING and is the current and the trendiest Linux based phone of the brad Motorola. It acquires a very stunning transparent Flip top design. The built in camera is 2.0 mega-pixels and comfy business card reader feature. Motorola MING is absolutely very efficient phone in paper.
Motorola has sleek curves and a detail line that runs in its design. Furthermore, it has transparent flip and Motorola A1200 is covered entirely in soft- touch rubber compound. It appears to be chic and well-designed phone that is ready to use for business and socializing purposes. The phone created very strong with battery cover that is fixed tightly at the back of phone. The stylus silo can be found at the back of the phone and on its left side is its camera lens. Once it is in your hand you will definitely feel that it's firm and very comfy to utilize at.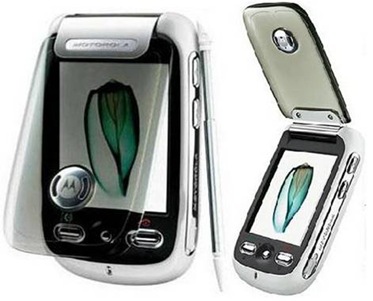 The size of the phone is 95.7 mm by 51.5 mm by 21.5 mm and weighs 122 grams. This phone can be easily placed into your pocket due to its very light weight.