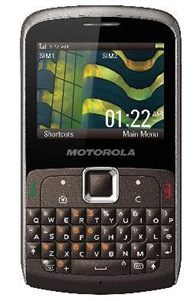 Price Range : Rs. 4850/-
Motorola EX115 is identified to be as one of the Motorola GSM Mobile that is very renowned these days. This handset offers very rapid web surfing. The great features that this mobile phone acquire are QWERTY keyboard, DUAL SIM, the display is 2.3 inches TFT that has a resolution of 320 by 240 pixels, a music player, Bluetooth 2.1, FM Radio, video player, 3.5mm headset jack, USB, WAP, 950mAh battery that are up to 180 minutes talking time, a 3 mega pixel camera and expandable memory that is until 32 GB micro SD.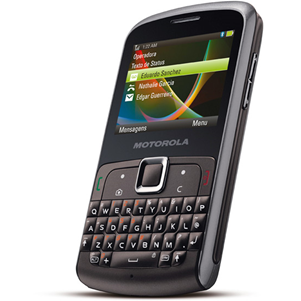 One of the coolest features that Motorola EX116 offers is the music with speaker that is very loud, so it is perfect to bring while you are having fun with your peers. If you are an internet lover then this model will provide you comfy and handy employment. You are able to do chats, email and socialize with your peers anywhere you are. So, no matter where part of earth you are you can definitely communicate with your loved ones through the use of Motorola EX115.