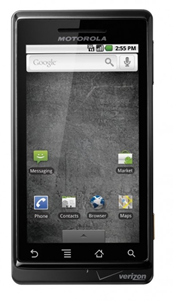 Price Range : Rs. 34,000/-.
Motorola Droid X possesses the excellent 4.3 inch touch screen phone with great multi media features such as 8 Mega pixels camera with HD video capture, DLNA support and HDMI output.
Droid X is one of the great additions to Android gadget family that offers with it a high quality multimedia experience and more connectivity features, which make Motorola not afraid of the competition that happens in the industry of cell phone.
The phone is the new member of the army of android and like the original Droid before this, it is a beasts but in a good way. This is a great choice to those who dream of to have a phone with so many multimedia compare to HTC Droid incredible has to offer.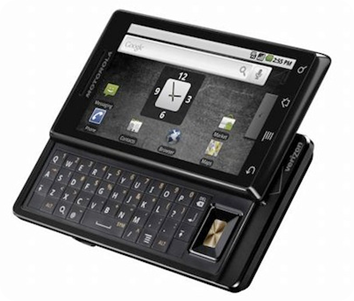 Motorola Droid X is absolute a great android devices. It measures 5 inches tall and has a width of 0.4 inch thick and a 5.47 ounce. The phone is lighter than the older models but with that size, it acquires the great features that are very essential and very incomparable. This also makes a tight squeeze in pants pocket.