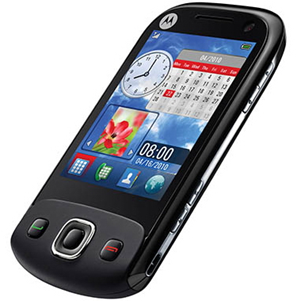 Price Range : Rs. 16,000
One of the newest mobile phone that was launched by Motorola is the model EX300. This is a touch screen phone that will function on Qualcomm's Brew OS, and a portion of the entry-level mobile phone party. The phone acquire excellent features such as a display that is 2.8 inch QVGA, camera that is 3.1 mega pixel, stereo Bluetooth connectivity, tri-band GPRS/EDGE/GSM connectivity which is 900/1800/1900MHz and 3G support.
This mobile phone was already introduced and posted at the official website of Motorola in Hong Kong and Taiwan, however this is presumed to be ordered in Russia online. This Motorola mobile phone is enhanced by Qualcomm's chip which is QSC 6270 and functions by the Brew MP OS. It as well has Google Map and attached media player.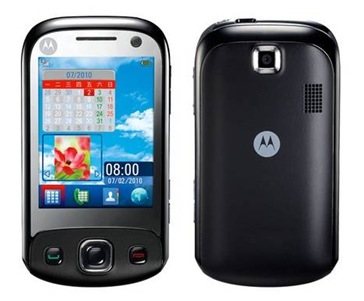 The available color of the phone is only black, so it is very elegant to look at. This phone is absolutely a great phone to use when socializing and while at work.