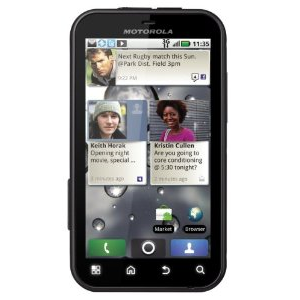 Price Range : Rs 25000/-
Motorola Defy is considered as one of the most innovative Motorola phone. This model is a blend of Android acumen and ruggedness. This Motorola model is scratch resistant, dustproof and waterproof that meets the standard of IP67. The excellent features of Motorola Defy are 3.7 inch touch screen display and the front part of the mobile phone is manufactured by Corning Gorilla Glass.
This is run by OMAP chip which has 32610 and 800 MHz. It had 512 MB RAM and function by Android 2.1 incorporated with MOTOBLUR UI. If you love taking pictures or images, well this cell phone fits you for it has I 5 mega pixels that have a LED photo light. It also has a Wi-Fi, Bluetooth and DLNA support.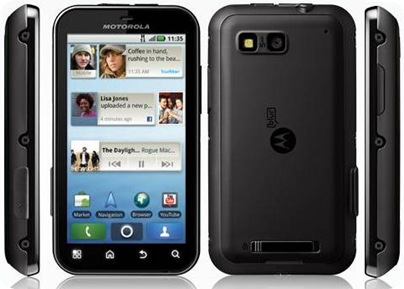 In terms of storage, the mobile phone acquires 2 GB internal and has microSD memory cards. If you are a 24/7 mobile phone user, then Motorola Defy is great for you.