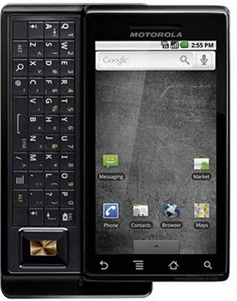 Motorola Droid prides to present a gorgeous display and the advantages of Android 2.0 which also include Web browser, better messaging, Google maps navigation application, and a more manageable contact. This also provides a long time talk, excellent call quality and an improved speed over subsequent android devices.
It has a QWERTY keyboard that feels flat and a dial pad control which is restricted to the home screen. It also has a superb music and video capabilities that trial behind every competition. The dual mode functionality of the phone will let you experience the world roaming capabilities which is a very nice feature in this edition.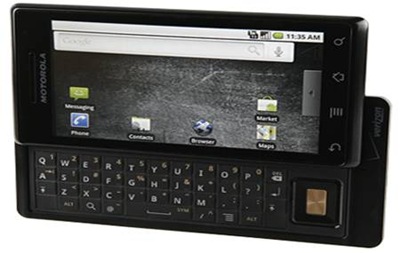 Motorola Droid has Bluetooth and LAN support. And it is also the most powerful and the faster Google Android gadget at the present. Motorola Droid wholly embraces the openness of the Android platform and provides the user to have a smart choice of phone that certainly rivals the other touch screen device in the market.