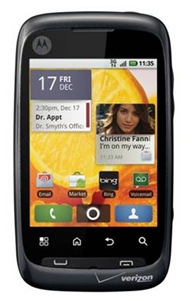 Price Range : Price is still to be revealed.
Motorola has just recently launched their latest Android Smartphone namely the Motorola Citrus. This Motorola model is packed with magnificent features. This handset offers exceptional Smartphone experience which is created to be very nice to the eye, pocketbook and earth. The phone provides the combination of multi-tasking with multi-touch capabilities so you are able to still be connected and surf the net naturally. The modernized curved style is very comfy to hold and effortless be placed inside the purse or pocket.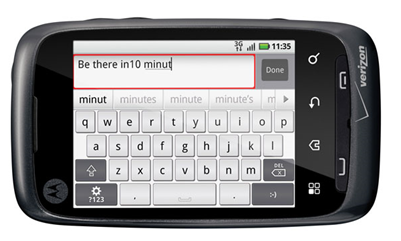 The phone touch features allows this mobile phone to simply employ the net and type the messages speedily and worry free. Hence, if you are one of those who never completes a day without surfing the net, this cell phone is definitely perfect to you. The utmost feature that this phone has made most of the users prefer it is the Backtrack that enable them work out through the websites, email, home screen panes, music and a lot more. All these things are can be access with clear views.