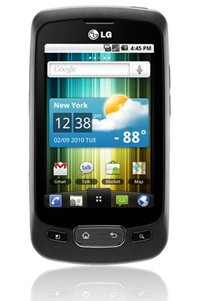 Price Range : Rs.13,000/-
LG OPTIMUS ONE P500 is an Android enabled handset with a capability to run 27 hours of non stop music. Android enabled handsets came into existence in 2008. But 2009 – 2010 were the years when these handsets got successful. Android enabled is winning hearts of the youth by throwing its wonderful slider phones in the Indian and Asian markets. LG OPTIMUS ONE P500 is not only a candy bar cell phone, but a full multimedia based handset with a nice dedicated buttons placed on its bottom and a dedicated stereo speaker on its sides.
The handset sports a music dedicated button on the left side too. The overall look of the new LG OPTIMUS ONE P500 is cool, handsome and sexy. The metal body is rock solid and no chance of fingerprints. Navigation is easy and simple and one doesn't have to worry about keypad spacing while typing a text message.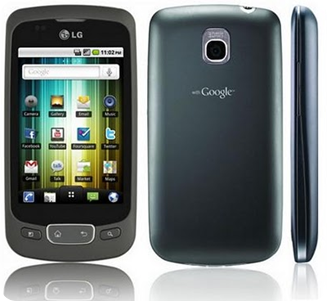 With a 3.5 inch thin film transistor screen, the resolution looks ultra viewable and watching videos or pictures have a brilliant outcome.