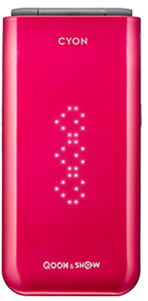 Price Range : Rs.9,000/-
LG KH3900 codenamed "JOYPOP" is one of the new creations of LG. LG KH3900 JOYPOP is a clamshell cell phone with a screen size of 2.8 inch and a total weight of 108 grams. The clamshell sports a thin film transistor screen with 256 thousand colors. Other extraordinary features are music player, video player, Java 2.1, FMC, word viewer. Moreover, its other connectivity options are Bluetooth, WAP, USB and Wi-Fi with A2DP feature.
With an internal memory of 190MB (upgradable to 8GB microSD, 1GB microSD card included), this slider can store unlimited SMS messages and around 1000 phonebook entries. The phone features many built-in organizer apps like calendar, world time, converter, alarm clock and a dozen more.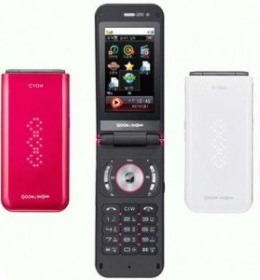 This phone also features a document viewer, for helping you find any of your important documents on the way. With its amazing multimedia features, this cell phone is worth for the young youth or normal mobile users, but with some extra dashing appeal.