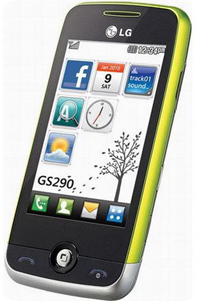 Price Range : Rs.6,500/-
LG GS290 COOKIE FRESH is a compact style of the original successful LG GS290 COOKIE PLUS, with just a deduction of useless features and facial appearances. The 2-megapixel integrated camera with Panoramic/landscape shot captures superior photos with a variety of additional editing, framing, sharing and printing options.
The camera allows video to be recorded with a QVGA lens in a steady 15 frames per second in multi MPEG4 and H.264 formats; videos are viewed with a 24 frames per second constant speed. All photos and videos have the option to be stored in the 16GB microSD. The built-in music player has the ability to play MP3/AAC/AAC+/MIDI files (OMADRM support) and is housed with a music library that makes song organization and searching convenient.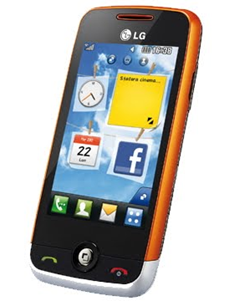 The LG GS290 COOKIE FRESH features a built-in wired FM radio with an RDS streaming service that allows you to view channel information as well as listen to around-the-world stations 24 hours a day.