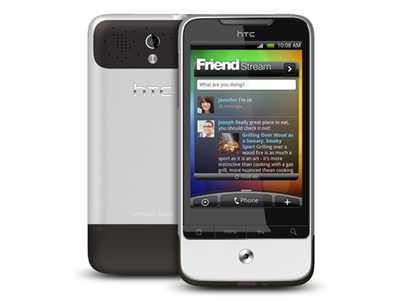 Price Range : Rs.24500
HTC Legend is another HTC phone that has a fresh and dignified look. The touchscreen feature is very inviting for people who wants to make their mobile experience a lot more convenient. Probably, they got sick and tired of navigating trough their old cell phones that aside from having a small screen, the keypads are very hard.
This Legend phone has an internal memory but the good thing is that you can expand this by inserting a microSD card of up to 32GB in the memory card slot. This is pretty enough for you pictures that will be taken through a 5 Megapixel camera with autofocus feature.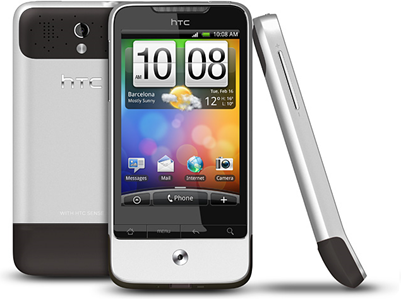 The phone has a capability to connect to the Internet through a wi-fi feature that makes it suitable for people who are Internet savvy. Also, this Internet age calls for mobiles that supports connectivity to the Internet and almost every area in the city are already covered with a wi-fi signal.