This year Samsung focuses on production of GSM phones, the following are the upcoming and latest released Samsung phones:
The Samsung Contour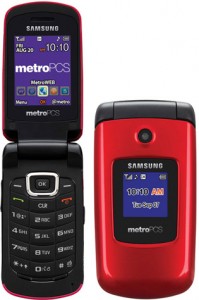 Samsung Contour is a slim and compact designed mobile phone. It has a sleek shape that makes it easy to hold and with a very cheerful and appealing red colored case. It offers the following features:
MetroWeb Internet Access for unlimited web browsing anytime and anywhere.
An Intergrated VGA camera to capture those special moments.
Bluetooth capability to help user safely connect with other devices within the allowed radius.
Easy messaging even in the dark because of the slighly raised key buttons and MobileIM that makes messaging faster and instant.
A speakerphone wherein you can hear a person's voice through a sp[eaker instead of through the earpiece.
A battery with up to 200 hours of standby time and up to 3.3 hours of talk time.
The Samsung Profile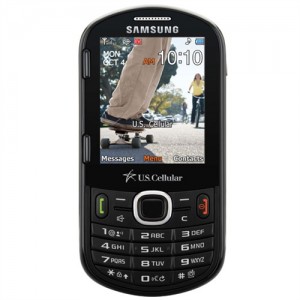 The Samsung Profile features a side sliding QWERTY keyboard, a 2.4 inches QVGA screen display,  Bluetooth capability,  2.0 megapixels camera, Internet browsing with built-in online support for Facebook and MySpace, multimedia player that supports MP3, AAX, WMA and M4A, an internal memory of 100MB and a microSD card support.
The Samsung Zeal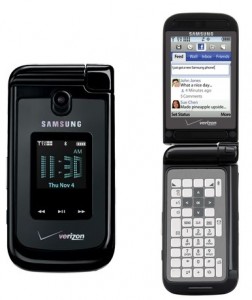 SAmsung Zeal has an exclusive two-way flip design with a pioneering e-ink keyboard and a practical outer music controls. It allows up to 32GB of flexible memory. It offers the following features:
2.0 megapixels camera that takes good quality pictures and videos even on a low light condition because it has the Samsung's innovative night shot technology where the action continues even without re-adjustment of lightings.
A large screen of 2.6 inches 262 TFT display that offers sharp and vivid images and easy to read text.
A multi-messaging option where you can use the full QWERTY keyboard when you hold the phone horizontally. This feature is the best for those who just love to text. The case is uniquely designed to be able to hide the full keyboard when not in use.
Internet access with the Social Beat App that allows faster online connection and easy web browsing.
The Samsung Messenger III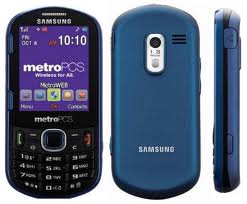 The Samsung Messenger III is a GPS phone that features a full QWERTY keyboard with multi-messaging options. It offers a fast Internet access that lets you connect to your favorite website like Facebook and MySpace. It also has a 1.3 megapixel camera that allows for easy shots, save and sending of pictures via multimedia messaging.