Price Range :11500/-
The amazing Samsung S5560 is a sophisticated mobile with bright features. The GSM mobile is enabled with a touch screen interface with 256K colors with a 3.0" display in 240*400 pixels involved in displaying images. The GPRS and Edge technology lend a hand in transferring data with speed.
The lovely phone is embedded with 78 MB memory where you can save 2000 entries and it is extensible up to 16 GB. It operates on a fine accelerometer sensor and touch Wiz UI together. The Bluetooth connectivity enables relationships with each other's mobiles very easily. The Wi-Fi allows free internet browsing at Wi-Fi zones at ease. The WLAN and USB happen to be the other connectivity features.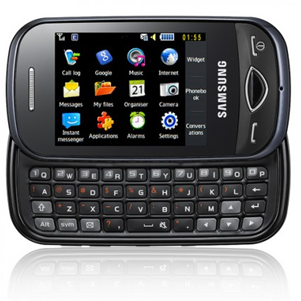 The camera comes with 5 MP with LED Flash which allows crispness in the photos taken. The stereo and Radio operate with RDS and has downloadable Java games facility. SMS, MMS, and Email with HTML Browser are the other main features. The phone costs around 11500/- Indian rupees.