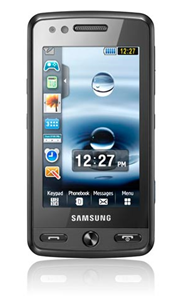 Price Range :22,400/-
With The Samsung M8800 Pixon Touch Screen phone, images can be found by tilting and flipping options. The Network and data work on GPRS and EDGE with WAP 20, Internet Browsing options. The camera is embedded with 8.1 MP with16* Digital Zoom which allows capturing clear and fine pictures that you have never experienced before.
A Secondary Camera is included with Video Recording facility. The connectivity features of Samsung M8800 Pixon involve Bluetooth, PC Sync App, USB, and GPS… There are 262144 colors with TFT for display with 240*400 pixels in size. The battery carries a 1000 mAh capacity and is designed with 107.9*54.6*13.8mm Dimensions with 121g weight.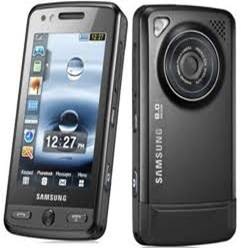 The Multi Media Options are involved with Audio and Video players, which have polyphonic, and MP3 Ring tones with FM Radio. The Samsung M8800 Pixon has an inbuilt 200 MB memory which is extensible up to 8GB and is priced around Rs. 22,400/-