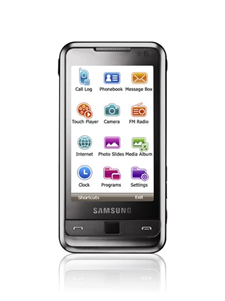 Price Range :Rs. 30,999/-.
The Samsung Omnia is a superior smart phone with numerous options. It is installed with 3G, GPRS and Edge network that operates on Windows Mobile PPC 6.1. The striking feature of the camera has 5 MP with *4 Digital Zoom and Power LED auto focus.
The pocket internet explorer and opera 9.5 are the Browser applications installed with Java. The external technology accompanies 65k color TFT Screen with WQVGA resolution of 3.2 external sizes. The Samsung Omnia has embedded Java Games with Mobile TV, FM, and Pod casting applications. The area of connectivity travels through Bluetooth, WAP, USB, AGPS, PC Sync App, TV-Output, Internet HTML Browser, and Wi-Fi.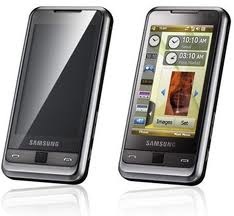 The messaging features of SMS and MMS are accompanied with Email options. The Memory is installed with an 8GB Micro SD slot that is extensible to 16GB. The fun and entertainment options are filled with all the Video and Audio qualities which posses a 3D technology with DRM. It can be obtained at a price of Rs. 30,999/-.