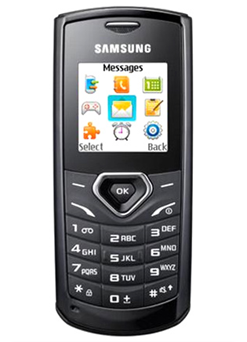 Price Range :Rs 1350/-
The Samsung Guru E1175T Candy Bar phone has an incoming call stimulator. The Samsung E1175T is a complete practical phone, which has huge number of mobile features to facilitate maximum mobile experience. The operating system is a property of Samsung and it travels on GSM network.
The basic call functions and personal information options are definitely present with 1MB inbuilt memory. The Samsung Guru E1175T has SOS messaging options to contact persons during an emergency at a quick instance. The external Technology of Samsung Guru E1175T comes with 65k CSTN with 128*128 resolutions sized 1.52".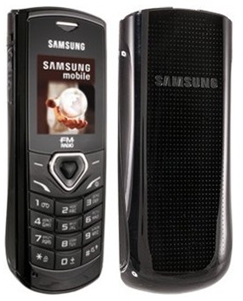 The Samsung guru E1175T operates on Keypad user Interface which accepts 9 regional language Input and Display with 1000 mAh battery capacity. SMS/MMS messaging options are available and embedded wall paper options are present. It is embedded with lovely 40 polyphonic sounds which confuse you to decide which is best as they are all selected ones. The FM facilitates 23hrs playtime. It costs around 1350/-