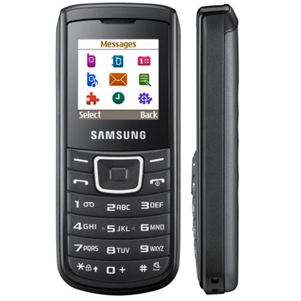 Price Range : Rs.1320/-
The Samsung E1100 phone comes with a bright torch which allows up to 20hrs torch time with Torch Luminosity of 15 Lux. The Samsung E1100 comes with 1 MB user memory which maintains 500 phone book entries and 300+ SIM msg activities.
The preloaded Bollywood R/T and Indian Calendar adds to its compliment. The proprietary Operating system travels on GSM platform with 900/1800 Band frequency. The call time limit is notified by an Alarm which is set by the user. FM radio is available with 40 MP3 Ring tones and embedded wall paper is also added here with SMS easy applications with predictive text input T9 and cell broadcast.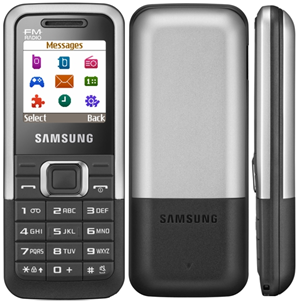 The 3*4 User Interface Input Device allows fine touching experience during the phone operations, especially while sending SMS. The Samsung E1100 comes with a CSTN Screen of 1.52" with 128*128 resolutions. The phone weighs 70.2g with 105*44*15.2 Dimensions. The Samsung Guru 1125 is available at Rs.1320/-.