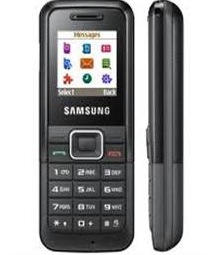 Price Range : Rs.1400/-
The Samsung E1070 is a sleek designed compact phone designed for your pockets. The cute looking bar design gives the phone a pleasant look. The call time limit is notified by an Alarm which is positioned by the user. This helps in avoiding prolonged calls and proves to be a benefit. Samsung E1070 is connected with a powerful Torch which has an ability to hold a torch time of 40hrs.
The Samsung E1070 gives you fine 40 Poly Ring tones with English and Hindi Input Display. Sodoku Game is a part of it all. The Samsung E 1070 comes with a CSTN Screen of 1.38"internal size with 128*128 resolutions. The phone weighs 64.5g with 100.6*41*14.7 Dimensions which fit your pocket with ease.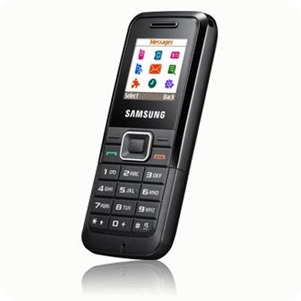 The SMS memory is 100 while the phone book entries are 200 on the Samsung E1070.The connectivity feature revolves around PC Sync App which allows downloading ring tones. The Samsung E1070 costs Rs.1400/-.