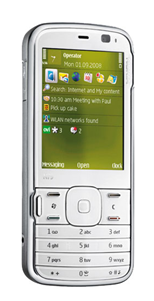 Price Range : Rs 12724
Nokia N79 Eco is promoted by the Nokia for its spreading environmental protection feeling among the people and thus, it comes with a little package without a charger. Nokia wants people to reuse their old charger and this would lead to recycling of the charger and minimise the waste. If]a user purchases a Nokia N79 Eco phone then Nokia will donate 4 GBP to the WWF. This phone comes with quad-band GSM and dual-band UMTS network with high speed HSDPA that allows the user to experience high-speed data connectivity. It features onboard A-GPS that allows convenient navigation and shows a range of colours such as steel gray, petrol black with dark gray, and deep plum covers.
Nokia N79 Eco features robust performance with flawless connectivity. It displays awesome style and grace. It is convenient to use and allows the user to manage his tasks intelligently. It shows a bar form with a comfortable keypad and big display screen. It reveals an eye catching and striking look that allows the user to express his style statement. It also features a lithium-ion battery that allows 5 hours and 30 minutes of talk time and therefore user can talk freely at great length. It provides 50MB of in built memory with microSD extendable memory up to 8 GB. Thus user can store plenty of data on the phone easily.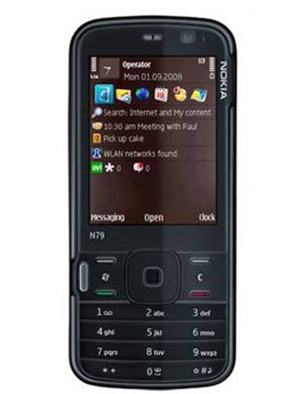 Nokia N79 Eco comes with a 5 MegaPixel camera that captures spectacular pictures and shoot high quality videos. It comes with many useful features such as autofocus, flash and video recorder that contributes to its powerful functionality. In addition to the camera, this phone provides high end music player that offers best sound quality and supports music file formats such as MP3, AAC, AAC+, eAAC+, WMA, and others. Moreover, the presence of FM Radio and Games provides wholesome entertainment package.