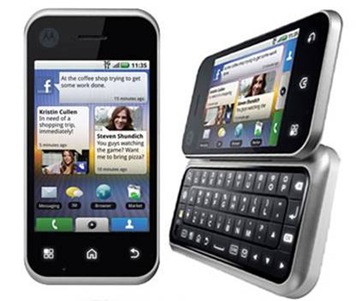 Price Range :Rs.19,000/-
Motorola Back flip features a very excellent design with track pad behind its display in phone navigation. This android phone device provides a 5 mega-pixel camera, full spectrum of a wireless selections and an extra AT&T.
As the first AT&T's android phone, the Motorola Back flip provides a distinct design among other phones in the market of its kind. It is a decent choice if you are upgrading from the feature phone by anybody who looks for speed and power must look elsewhere.
Motorola Back flip's design is the most memorable thing in this model. You will not notice it directly from the phone, and in fact it looks like Motorola Cliq with rectangular shape and a rounded edge, however with slightly smaller footprint at 4.25 inches tall through 2.8 inches wide 0.6 inches thick.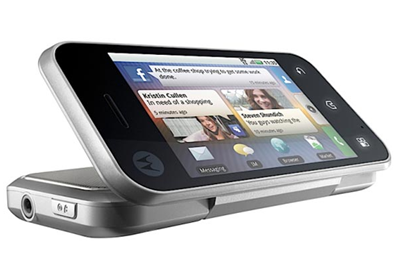 But unlike the Motorola Cliq, the Back flip is flip phone instead of slider and this is where the phone is so interesting. When it is closed, the keyboard is usually situated at the back of the phone, so when you have to swing, it opens, keyboards sit straight beneath its display.