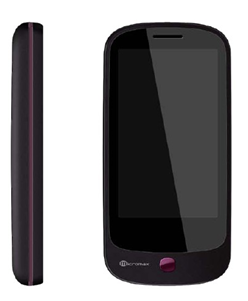 Price Range : Rs. 4800/-.
The Micromax X550 Qube is a finely designed mobile with all the attractive features embedded. The phone is a candy bar designed device which looks very handy and compact in size. It has a weight of 85gm and measures 112.5*55.9*14.1mm dimensions.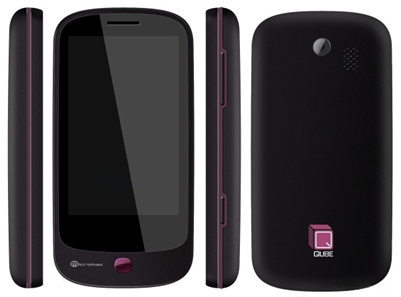 The memory card is a micro SD card which is extensible up to 16 GB. The battery has 1200 mAh capacity and connectivity features include Bluetooth, WAP and GPRS. The camera is embedded with 2 Mega Pixels resolutions to give fine photography. The input type is Touch screen with TFT display of 262K colors at 240*400 pixels resolutions. The mobile comes with a year warranty with all call management and messaging options and Email with EMS and has multi media options with FM, Audio and video players for sure. The mobile is engraved with special features like Internet, Games with enabled Java. With all these wonder features the smart phone is priced at Rs. 4800/-.