Price Range :Rs. 5500/-
The Micromax Q6 smart phone has a QWERTY designed keypad for faster typing operations. It comes with impressive features that attract the buyer as it is user friendly. The embedded memory card is a Micro SD card with comes with an 8 GB memory slot to facilitate the buyer. The battery is illuminated with 950 mAh capacity and connectivity has features of Bluetooth, WAP and GPRS.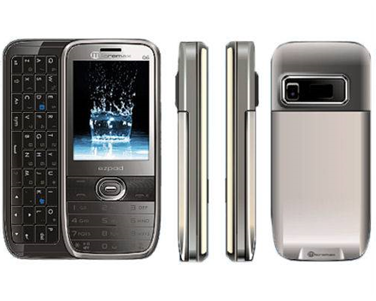 The display type is TFT, QVGA with 320*240pixels resolution. The camera has 2 MP to allow smart images on your phone with standard. The lovely designed mobile is smart and very attractive. It has SMS/MMS messaging options and Special features like Internet, Games and DUAL Sim abilities. The multimedia options are Audio and Video options with MP3, AMR, MIDI and WAV music formats with FM for sure. The mobile costs Rs. 5500/- and is sure to attract every one with its high design looks.