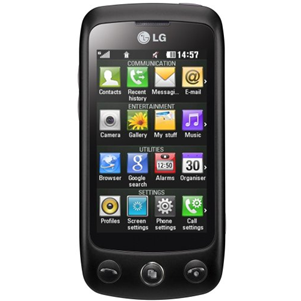 Price Range : Rs.7,900
LG GS500 Cookie Plus is the whole new world of technology, invented and discovered by the giant's LG. LG GS500 COOKIE PLUS is a dual touch screen and a text messaging full on-screen QWERTY handset with more than enough features for any sect. LG introduced its new glossy GS500 COOKIE PLUS touch phone in the first quarter of 2010.
The LG GS500 COOKIE PLUS 3G features a 3.15-megapixel camera with powerful auto focus and advanced night-mode photography. The camera also features a video light for dull nights. The Flash UI of the camera allows greater editing and organized viewing capability that makes mobile imaging a fun. Manufactured by LG's Flash UI coding, the cell phone supports a large 240 x 400 pixel crystal-clear QVGA resolution and a 3.0-inch LCD screen that showcases a vivid 256k color.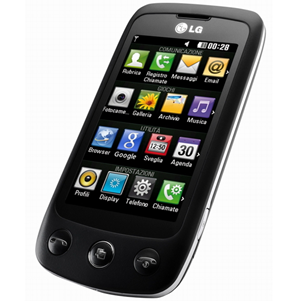 The full touch screen is integrated with extraordinary features like the accelerometer auto-rotate function which auto-enables switching display modes and gesture control which leads to friendlier navigation and browsing.