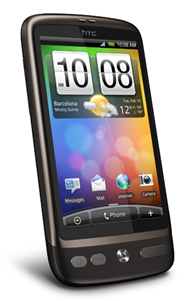 Price Range :Rs. 28,500
Desire looks very dignified with its black casing and the screen is very wide that makes it very easy to navigate. It has a touchscreen that is able to support 16M colors which means that the display will look a lot more appealing to the eyes than other mobiles. The phone memory is expandable using a microSD card inserted into the memory card slot that can be up to 4 GB.
A 5megapixel camera with autofocus feature will make your photos a lot more clearer so you would enjoy keeping your memories handy with you. Connect to the Internet with the phone's support for wireless connection with its wi-fi feature. This way, users can keep themselves closer to their online activities such as meeting friends and families in various social networking sites and catch up with them through chatting.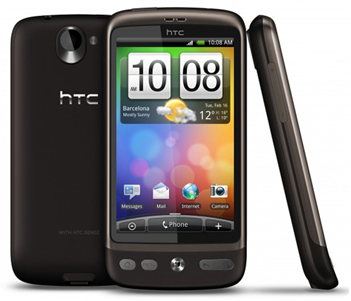 The phone supports third party applications that require Java software. One can enjoy their mobile experience by installing software's that will add more fun and excitement everyday that they use their phones.