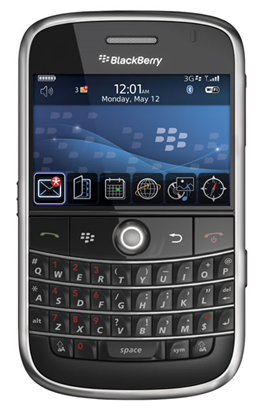 Price Range : Rs. 22000/-
The Black berry Bold is packed with wonderful features that exhibit powerful performance within your hands. It is a 3G supported device with long lasting battery life with optical track pad embedded. The phone weighs 136 Gms with Half VGA 480*320-resolution color screen. It is engraved with a TFT LCD Transmissive Light sensing screen, which is amazing.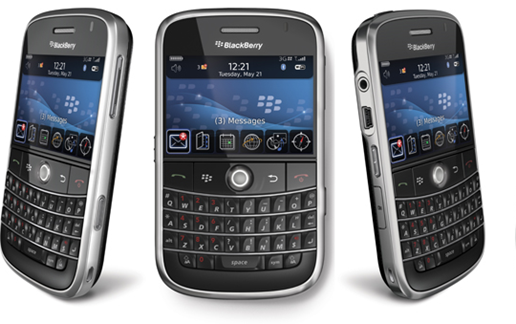 The Black Berry Bold 9000 comes with an inbuilt 128 MB memory, which is expandable up to 1 GB. The connectivity involves, Wi-Fi with Cisco CCX certification. Bluetooth and Tri-Band 3G HSDPA supported networks. It has password protection and screen lock security features. The 1500 mAh Removable and Rechargeable battery gives long hrs of talk time and standby time as desired. It has a smart music system, which involves nearly 12.8 hrs of playing back to back music. The Data Input and Navigation device helps in tracking turn -by- turn geographic locations and pinpoints your locations with ease.