How to Download Mobile Applications for iPhone 4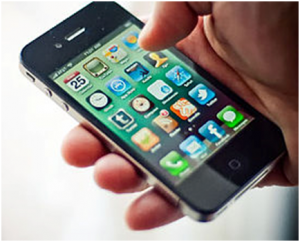 The Apple iPhone 4 is the fourth version of the iPhone series. It is a touchscreen smartphone and it is primarily promoted for its video calling feature and its web and e-mail access. It runs on Apple's iOS, the very same operating system used on the previous versions of iPhone, the iPod Touch and the iPad. The multi-touch screen is sensitive to the fingertip contact.
This high-tech device was initially released in the USA, UK, France, Germany and Japan. The new design of the iPhone 4 is the distinguishing difference it has over the previous iPhone models. It has applications installed during production. Now, there are more applications available for your iPhone 4. There are more than 300,000 categories to choose from.
To download these applications just follow the following steps:
Go to the App Store; it is the vital source for mobile applications. Many apps available here are for free.
Download with a tap; it is the easiest way. Just look for the best applications you want then simply tap to download.
Get fast updates from this site. Available applications are updated every now and then. You can do the downloading one at a time or all you want at the same time.
To find more ideal apps the Genuine feature will recommend new application based on the ones you already downloaded.
Always keep your iPhone 4 applications updated so you will always be in trend and that way you can get the best that your mobile can give.
The following are some of the best applications available:
Puck Billiards – a simple billiards game.
Color Mail – o great tool that allows you to send colored emails from your phone.
iTrailers – the best portable database where you can view the latest movie trailers and read their reviews.
Funny Pictures – features more than 13 various categories of optimized Funny Pictures.
Diamond Grading – offers an easy to follow guide to choosing your diamond jewelries.
4G Speed Internet Test – helps you measure your internet speed connection.