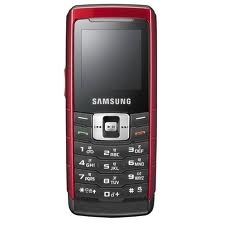 Price Range : Rs.1750/-
Samsung Guru 1210 phone comes with preloaded Bollywood R/TY with FM playtime up to 20hrs which is really magnificent. The Samsung Guru 1210 involves a CSTN Screen of 1.77" with 128*160 clear resolutions. The English and Hindi Input and Display with Indian Calendar come with an Advanced Mobile Tracker.
The proprietary Operating system operates on GSM platform with 900/1800 Band width. FM radio is definitely available with MP3 Ring tones of 40 and embedded wall paper is also seen. The 3*4 Key Input device user interface has offline mode office application and PC Sync Application connects the Samsung PC Studio.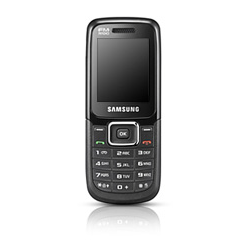 The battery is indulged with 800mAh capacity upto12hrs talk time and up to 436hrs standby time. The 500 KB user memory of Samsung Guru 1210 allows 500 phone book entries and 300+ SIM msg activities. The weight of the phone happens to be 72.5g with 108*43.5*14.3 Dimensions. The price range of the phone is Rs.1750/-