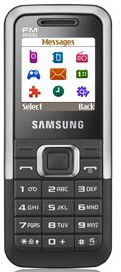 Price Range : Rs. 1700/-.
The Samsung Guru 1125 has a proprietary Operating system and operates on GSM platform with 900/1800 Band frequency. The phone comes with preloaded Bollywood R/T with FM playtime up to 17hrs. It has embedded Games such as Sudoko and Cricket for the game lovers especially. The Samsung Guru 1125 comes with a CSTN Screen of 1.52" with 128*128 resolutions. The phone has Voice Memo and Voice Mail office applications.
The Samsung Guru 1125 comes with 1 MB user memory, which maintains 500 phone book entries and 300+ SIM msg activities. FM radio is definitely available with MP3 Ring tones of 40 and embedded wallpaper is present. The Candy Bar metallic accent phone contains SMS easy applications.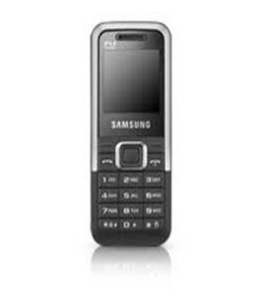 The weight is 66.4g with 105.6*43*15.1 Dimensions. The connectivity lies on PC Sync Application, which gives Ring tone Download option. The 3*4 User Interface deals with smooth touching experience while operating the phone. It is priced at Rs. 1700/-.