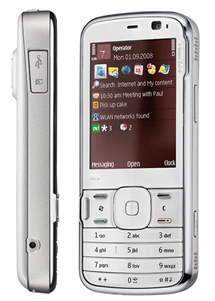 Price Range:Rs. 12724
The rocking Nokia N79 sports a 2.4 inch 16Million resolution color screen, with a QVGA display of 240 x 320. You can use this cell phone for calling, SMS and multimedia functions, and can also use its 16 million QVGA display screen in direct sunlight.
The 97g Nokia N79 is a 3G phone, where you can enjoy a maximum net surfing speed of around 54mbps. Moreover, you can use its secondary camera for video calling functions. Other connectivity options are Bluetooth version 2.0, Wi-Fi, USB 2.0, GPRS, HSDPA, EDGE and WAP 2.0. The built-in audio player's interface is awesome and can play any existing audio file, including AAC, MP3, WMA, RM and many others.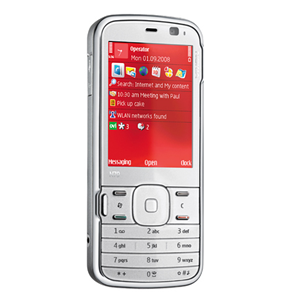 However, the video player supports MPEG-4, 3GP and H.264 formats only. Nokia N79 has a built-in FM player with recording features, to up to 2 hours. And of course, you can also avail audio/video streaming facilities through YouTube, Hula and lots of video streaming sites.