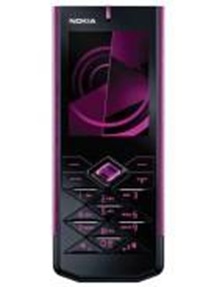 Price Range : :Rs.17200
Nokia 7900 Crystal Prism is a gorgeous phone that looks dazzling and fascinating. It highlights innovative colours and graphics that capture instant attention. It is a special edition of the Nokia 7900 Prism that has a crystal center key rooted in the d-pad. The custom wallpapers and accessories are designed by the French designer Frederique Daubal for the 7900 Crystal Prism. It highlights a distinctive fuchsia exterior and reflects the same internal features as in Nokia 7900 Prism. It displays awesome diamond shape design with outstanding geometric patterns. It comes with a 2.0 inches OLED display screen clubbed with 240 x 320 pixels resolution and 16M colours. This beautiful handset is available in black colour and supports a host of useful features.
Nokia 7900 Crystal Prism permits the user to customize the look of the phone with lively wallpaper and experience awesome music quality with stereo. It features a configurable keypad with backlighting colour. It is designed as a 3G phone that meets the requirements of travellers who need 3G network access during their journey. User can connect to 3G WCDMA networks and easily download and upload information. The presence of 3G dual band technology enables the user to enjoy quick downloads and browsing facility. It comes with 1 GB of internal memory that lacks memory card slots. It has a Lithium ion battery that offers 3 hours of talk time and standby time of 240 hours.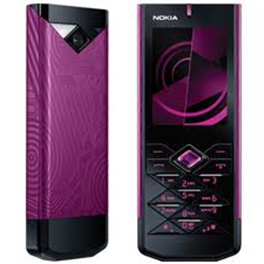 The Nokia 7900 Prism comes with a 2 Megapixel camera with additional features like LED flash and 1600×1200 pixels. It supports video recording feature and allows the user to capture high quality pictures and awesome videos. It comes with a remarkable MP3 player and video-player. User can store plenty of images, video and contacts with 1 GB of internal memory. It features robust connectivity tools with Bluetooth, GPRS, and EDGE. User can enjoy rich internet surfing with WAP 2.0/x HTML browser.