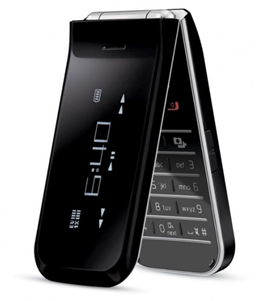 Price Range : N/A
Nokia 7205 Intrigue features a prominent and sleek clamshell design that offers an exceptional external display. It has a black exterior that shows a fine display and got highlighted on receipt of incoming calls or text messages. User can view a colourful keypad on opening the clamshell and it includes silver or pink colours. It has advanced multimedia features and elite Habitat Mode display theme. It enables the user to enjoy rapid data uploads in addition to convenient access to different social networking applications.
Nokia 7205 Intrigue comes with a 2.2 inches QVGA display with 240 x 320 pixel resolution and 262K colours that offer good viewing experience. This phone has a standard Lithium ion battery that provides 4 hours 30 min of talk time and 11 days of standby time. It features plenty of inbuilt memory of 150 MB with microSD expandable memory up to 8 GB. User can store large amount of pictures, songs, videos, contacts, and other data easily on the phone. It comes with a 2 Megapixel camera that comes with flash and 4x digital zoom. User can take good quality pictures and record impressive videos.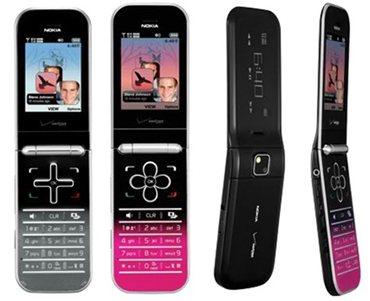 Nokia 6267 allows the user to enjoy fast data exchange between the devices with Bluetooth and USB connector. User can organize the stored contacts visually with unique Habitat Mode setting. It has an integrated music player with external control keys that allows awesome musical experience. It has enhanced music abilities as it supports V CAST Music with RHAPSODY and V CAST Video. Moreover, user can enjoy additional features such as calculator, calendar, alarm clock, stopwatch, and world clock. It supports SMS, EMS and multimedia messages with videos. It enables the user to access internet conveniently with WAP 2.0 browser.