Price Range :Rs 9395/-
Nokia 6650 Fold exhibits a classy Clampshell design that makes it look beautiful. It is appealing to hold and use. The keypad is comfortable to work and offers easy menu navigation. It comes with a 2.2 inches TFT display with 16M colours and 240×320 pixel resolutions that leads to crystal clear viewing experience. It enables the user to customize the phone with downloadable screensavers and wallpapers. This phone comes with Lithium ion battery that provides 6 hours of talk time and 350 hours of standby time. It features a phonebook with practically unlimited entries and photocall function. User can view the call details such as missed, dialled and received calls of last 30 days.
Nokia 6650 Fold comes has inbuilt memory of 30 MB that can be expanded with micro SD expandable memory. User can store large amount of pictures, songs, videos, contacts, and other data easily over the phone. It features a nice 2 Megapixel camera that comes with LED flash, 1600×1200 pixels and video recording facilities. It provides sharp images and remarkable video quality. User can stay connected with the friends and families easily by emails, SMS, instant messages, and multimedia messages.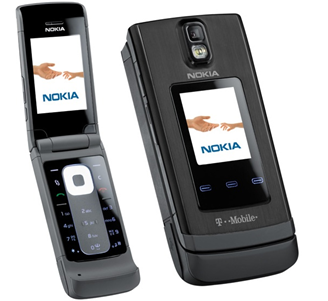 Nokia 6650 Fold allows the user to enjoy rapid data exchange between the devices with Bluetooth and USB connector. Moreover, user can access on-the-move internet browsing, swift data transfer and downloading facilities with EDGE and GPRS. User can take pleasure in live video streaming with high Data speeds and enhanced voice capacity offered by 3G support. It comes with a music player that allows the user to enjoy excellent musical experience. It supports wide range of file formats including MP3, WMA, WAV, RA, AAC and M4A file formats. Moreover, user can enjoy his favourite songs with Stereo FM radio.