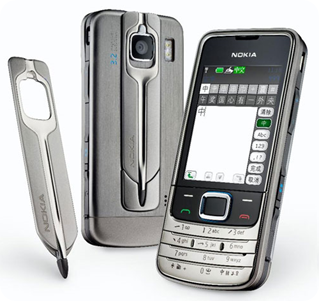 Price Range:Rs. 10,400/-
This handset has a unique and very well recognized design due to the fact that its body is made up of 100% aluminum metal, with a great keypad design. The display screen of this candy bar is 2.4inch, with a resolution of 240 x 320 and sporting a TFT touch resistive based display.
The cell phone sports a brilliant 3.15MP camera with a nice collection of frames and some great features like mirrors, multi shots and digital zoom. The phone sports some great communication and connectivity features like Bluetooth version 2.0, USB 2.0, GPRS class 32 and EDGE. With a standard talk time of up to 3 hours, the cell phone can handle all your important calls, emails and instant messaging connection.
However, 300 hours of standby time is a shame. FM Radio is also available as option, if you are bored with its built-in MP3 and MP4 player, however, you never will.