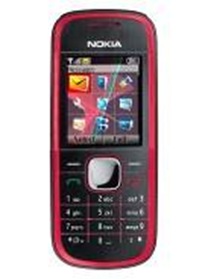 Price Range : Rs. 1635
Nokia 5030 is an elegant phone that is designed with minimalism and features FM radio with a built-in antenna. User can enjoy their favourite tracks and get instant traffic and weather updates, listen to news and other programs by tuning into various radio channels. They can enjoy the benefits of using wireless Radio. It comes with a superb loudspeaker and provides one-key access to the radio. It is one of the cheap handsets that can be shared easily between multiple people. It also supports standard SMS messaging apart from a talking clock and alarm. It is intended to meet the needs of low budget customers who don't have access to PC and FM radio proves to be the sole entertainment medium.
Nokia 5030 comes with a 1.8 inches TFT display with 65K colours and 128 x 160 pixel resolution that provide good viewing pleasure. This phone has standard Lithium ion battery that provides extraordinary 10 hours of talk time and 525 hours of standby time. It comes with a phonebook that permits 500 entries and helps the user in keeping the call details of 20 missed, 20 dialled and 20 received calls.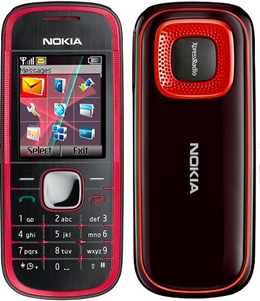 Nokia 5030 has average inbuilt memory of 8 MB and it do not support micro SD expandable memory card. It lacks the digital Camera and allows the user to stay connected by sending SMS to his loved ones. It does not provide any connectivity tools and therefore lacks the data transfer ability. It is available in vibrant Red and Graphite colours. The FM radio has Speakerphone apart from dedicated radio keys and 2.5 mm audio jack which improves the radio ability. It supports MP3 ring tones and comes with flashlight that proves to be very useful in times of emergency and darkness.