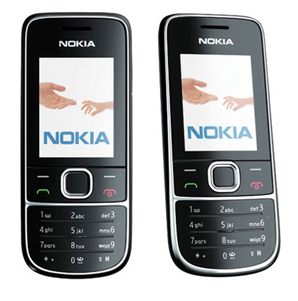 Price Range : Rs. 3575
Nokia 2700 is a classic phone that provides a low cost and full featured phone for the users. It highlights a simple look with candy bar design that feels comfortable to hold and use. It can be easily fit into pockets and easy to carry because of its light weight. The phone comes with a comfortable keypad and effortless navigation keys. It features a 2 inch TFT colour display with 240 x 320 pixels resolution and 256K colours that offer decent viewing experience. It comes in various colour options like Jet Black, Mahogany Red and Frost Gray colours.
Nokia 2700 is designed with the intention of providing the basic phone features at affordable cost to the user. It is supported by various connectivity tools like GPRS and EDGE for better connectivity. Moreover, it permits the user to enjoy multimedia functions such as SMS, MMS, EMS and email efficiently. It provides well-organized net browsing feature with WAP 2.0 and xHTML browser. Moreover, the presence of Bluetooth and USB allows the user to connect online and share multimedia files and documents. It features a Lithium ion battery that offers 6 hours of talk time and standby time of 288 hours.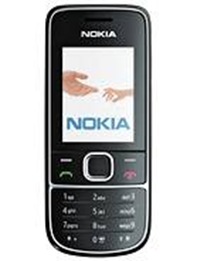 Nokia 2700 enables the user to access and share files in various formats through Nokia's online service, Ovi, and other websites. It combines the simple user interface with rich features. It provides nice Internet experience for the users with its host of connectivity features. This phone comes with a compact body with inbuilt memory of 32 MB with micro SD memory slot up to 2 GB. The phonebook comes with 1000 entries with photocall feature. User can also maintain call history of 20 missed, 20 dialed and 20 received calls. It features a 2-megapixel camera that is comparable to the quality of the digital camera.